"We have a great opportunity to learn more about the ways in which the AWS Cloud can help us be more efficient and agile as a company and respond quickly to business opportunities." – Kevin Chueh, Vice President of IT, CEC, says.
About CEC
Continental Engineering Corporation (CEC) is widely recognized as one of Taiwan's prominent contractor and developer, excelling in major public and private-sector construction as well as long-term land and community development. CEC is one of only a handful of companies licensed in Taiwan to engage in both construction and development.
Using Data to Build a Better Business
In the construction industry, there are numerous risks. If a large construction project overruns, costs can stretch to millions of dollars, and accidents on construction sites can be fatal. Large construction companies like Continental Engineering Corporation (CEC) in Taiwan require huge amounts of materials, like concrete and steel, to complete projects, and small fluctuations in prices can eat away at margins. To help control risks, construction businesses rely on IT to help personnel carefully manage the complexity of building projects, onsite safety, and purchasing. CEC, for instance, uses a SAP Enterprise Resource Planning (ERP) system to store its data and serve end-of-month reports the company needs.
Cloud for Peace of Mind
Traditionally, CEC ran SAP and all its IT systems on premises but looked to migrate to the cloud. The move, which began in 2018, was triggered by servers in the data center approaching end-of-life. Kevin Chueh, vice president of IT at CEC, says, "It was an opportunity to modernize our IT and move to a more flexible infrastructure." CEC believed the cloud could reduce its costs through a pay-as-you-go model and give the company the power to scale up its infrastructure for month-end reporting when work was most hectic. What's more, CEC could run SAP on powerful cloud-based servers optimized for large ERP systems and get better performance out of the software, avoiding the upfront costs of refreshing CEC's aging servers.
CEC looked for a cloud service provider to support the migration and chose Amazon Web Services (AWS). Chueh comments, "We didn't need long to decide on the cloud service provider. The AWS Cloud was more mature than the clouds of competitors and running SAP on AWS gave us peace of mind."
A Well-Thought-Out Collaboration
CEC worked with Taiwan's CKmates, an AWS Partner Network (APN) Advanced Consulting Partner, to lead the migration. CKmates also joined forces with CEC's technology partner, which supports its SAP systems. Together they spent one month defining the AWS infrastructure to support the SAP system, and two months on a proof of concept (POC). They then spent another month refining the infrastructure based on the results of the POC before pressing ahead with the migration. Kane Pan, ERP systems manager at CEC, says, "The project was well managed from end to end, with CKmates and our technology partner collaborating well and ensuring we stayed on schedule."
Delivering a Powerful Stack
The company's SAP applications run on Amazon Elastic Compute Cloud (Amazon EC2) R5 instances, which are designed for memory-intensive systems like SAP ERP. The R5 instances are powered by AWS Nitro System, which delivers virtually all the compute and memory resources the host hardware has to offer. CEC's SAP database sits on Amazon Elastic Block Store (Amazon EBS), whose single digit–millisecond latency is suited to high-performance database workloads. In addition, CEC uses Amazon Simple Storage Service (Amazon S3) for SAP backups.
Pan says, "The time period between a construction project's inception and its completion can be many years, so projects tend to accumulate a lot of data, all of which needs processing multiple times. Amazon EC2 R5 instances were ideal because of their capacity to hold data when generating reports. Pulling out 8–10 years' worth of data on a construction project was no problem with these instances."
CEC still runs some applications on premises and uses AWS Direct Connect to enable the free flow of data between the cloud-based SAP solution and its on-premises applications. It's only a temporary measure while CEC plans its all-in migration to the AWS Cloud. Chueh adds, "We're currently investigating whether our older applications can run on the cloud. Nevertheless, our long-term goal is to migrate everything to AWS."
Generating Reports up to 83% Faster
Since the company migrated SAP to the AWS Cloud, its ERP system's performance has increased. Month-end reports that used to take 1–2 hours to generate are now delivered in 10–20 minutes. Because personnel know reports can be generated so quickly, they are asking IT to produce more of them, thereby getting a deeper level of insight into areas of the business where more details were needed. "Knowing more about how all areas of CEC are operating will help us make better business decisions," says Chueh. "We've had great feedback from our finance and accounting department because of the way this makes their lives easier."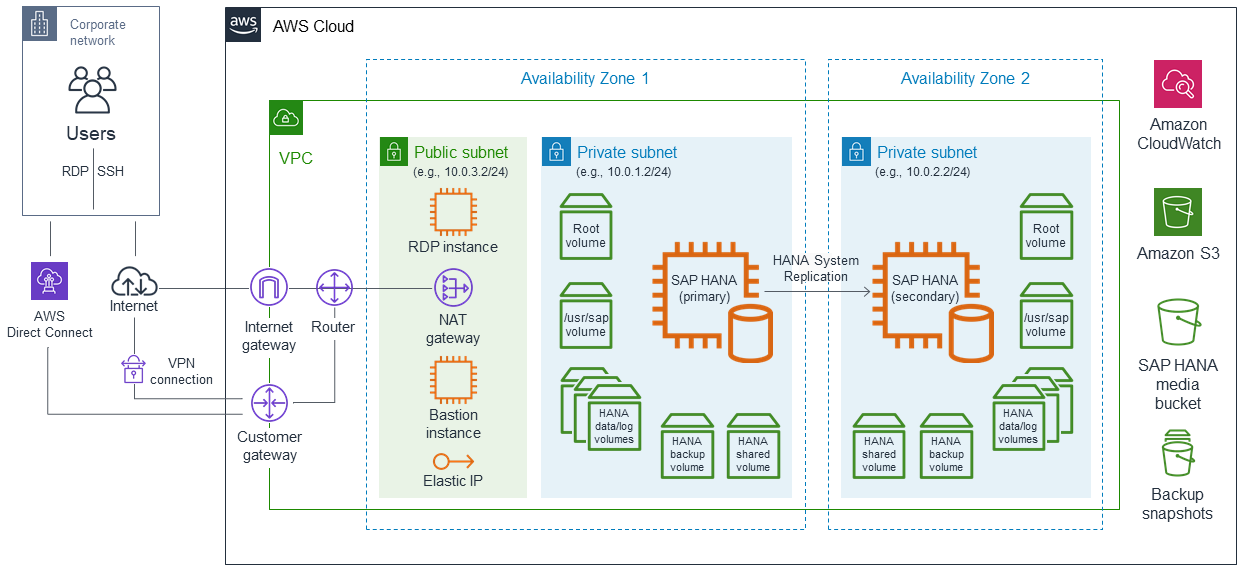 Seizing the Opportunity to Increase Agility While Saving Time and Cost
Compared with on premises, the cost of running SAP on the AWS Cloud is about 10 percent lower. Furthermore, the IT team is saving time managing its SAP environment instead of its data centers. In the few months since the migration, CEC has also seen a reduction in network latency of 30 percent and backups are 5 percent quicker. The cost and time savings are being reinvested in the IT team learning more about AWS services to accelerate the development of CEC's cloud environment. Chueh concludes, "We have a great opportunity to learn more about the ways in which the AWS Cloud can help us be more efficient and agile as a company and respond quickly to business opportunities."
Delivers SAP ERP reports up to 83% faster
Reduces IT costs by 10%
Lowers network latency by 30%
Cuts backup times by 5%
Presents opportunity to increase agility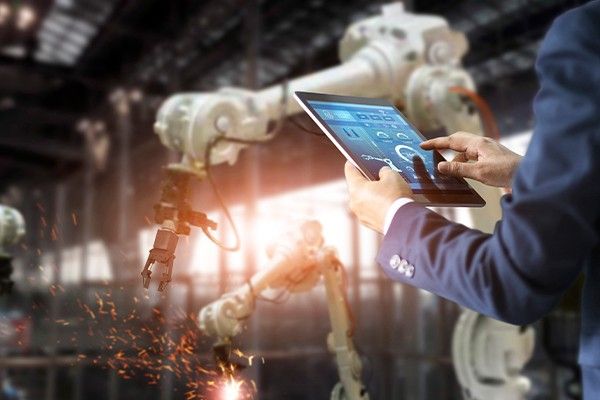 AWS Services Used
Amazon EC2 R5 instances:
Amazon EC2 R5 instances are the next generation of memory optimized instances for the Amazon Elastic Compute Cloud. R5 instances are well suited for memory intensive applications such as high performance databases, distributed web scale in-memory caches, mid-size in-memory databases, real time big data analytics, and other enterprise applications.
Amazon Elastic Block Store:
Amazon Elastic Block Store (EBS) is an easy to use, high performance block storage service designed for use with Amazon Elastic Compute Cloud (EC2) for both throughput and transaction intensive workloads at any scale. A broad range of workloads, such as relational and non-relational databases, enterprise applications, containerized applications, big data analytics engines, file systems, and media workflows are widely deployed on Amazon EBS.
Amazon Simple Storage Service:
Amazon Simple Storage Service (Amazon S3) is an object storage service that offers industry-leading scalability, data availability, security, and performance. Amazon S3 is designed for 99.999999999% (11 9's) of durability, and stores data for millions of applications for companies all around the world.
AWS Direct Connect:
AWS Direct Connect is a cloud service solution that makes it easy to establish a dedicated network connection from your premises to AWS. Using AWS Direct Connect, you can establish private connectivity between AWS and your datacenter, office, or colocation environment, which in many cases can reduce your network costs, increase bandwidth throughput, and provide a more consistent network experience than Internet-based connections.
Kết luận
"We have a great opportunity to learn more about the ways in which the AWS Cloud can help us be more efficient and agile as a company and respond quickly to business opportunities." – Kevin Chueh, Vice President of IT, CEC, says.
If you're planning to migrate your existing systems to AWS to reduce costs and improve performance, migrate your SAP S/4HANA, or modernize your business processes with AWS services, we're always willing to assist you. 
About VTI Cloud
VTI Cloud is the Advanced Consulting Partner of AWS in Vietnam, with a team of more than 50+ AWS certified solution engineers. VTI Cloud is proud to be a pioneer in assisting businesses in both Japan and Vietnam in their journey of digital transformation and moving to the AWS cloud.
Building secure, high-performance, flexible, and cost-optimized architectures for customers is VTI Cloud's primary mission in the mission of enterprise technology.
To learn more, visit aws.amazon.com/sap.
Reference: https://aws.amazon.com/solutions/case-studies/cec/?did=cr_card&trk=cr_card