Recognized as an AWSome start-up, our goal is to bring the power of the "cloud" to your organizations, shaping innovation by providing you with the expertise, resources, and strategic insight to transform your business.
Our Vision
We envision being recognized as an international cloud consultancy services company that enables our customers to transform their business through innovation and and trustworthy customer service.

Our Mission
As a trusted partner, we will continue to broaden the horizons of the business landscape through innovative and in-depth enterprise disruption.
VTI Cloud is driven by our core values upon which we create our ideas, solutions, business & people policies.

Customer Obsession
This is the cornerstone of our existence, purpose and practices: we start with the objective of customer success and work backwards to determine our actions.

Insisting on Higher Standards
We always strive to raise the bar and drive ourselves to deliver best-in-class products, services, and solutions, enabled by world-class processes.

Bias for Action
We choose action over words – every time. We promise output and agility to our customers through our business, even if it means taking calculated risks.

Thinking Big
We want to create, deliver and communicate exceptional propositions and will exponentially change the world. We want to make a dent in the universe!

Empathy
We aim to create a better world through our business, underlined by empathy. We take pride in creating an understanding environment for employees and clients

Having fun
We love what we do and we do great stuff in a good way. That is how we have fun!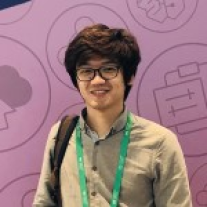 Dang Tuan Thanh
AWS Certified Solutions Architect, Vietnam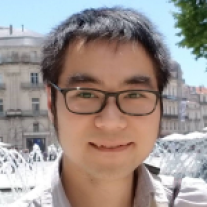 Pham Thanh Son
AWS Certified Solutions Architect, Japan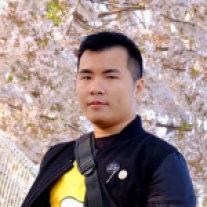 Nguyen The Vu
AWS Certified Solutions Architect, Japan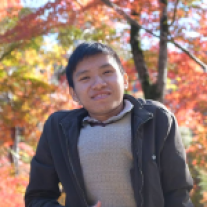 Luu Ngoc Manh
AWS Certified Developer, Japan
Life at VTI cloud
our culture
Our culture is reflected in each member of our organization. Life at VTI Cloud involves experimentation, passion, enthusiasm, and collaboration among our young and tech-fanatic team. We are confident artists who weave magic with technology, and our thirst for learning enables us to translate our passion in digital transformation for enterprises.
Life at VTI Cloud stems from imagination to induce creativity. Thereon, it is our integrity coupled with creativity that helps us push the boundaries of cloud, and thereby accomplish our goals and strategies. Finally, it is our transparency that binds all other principles together to lead excellence in cloud.

Imagination
Imagination is the number one operating priority

Collaboration
Collaborative as a team, we can move mountains

Integrity
Integrity is the underlying factor

Transparency
Transparency is our key to success